Looking to add your first debt or additional debts in EveryDollar? You can do so by first viewing your budget. Click HERE to view your budget in a computer browser.
Locate your "Debt" group and click on the blue "Add Debt" link. 
You will see a form on the right side of the screen which will allow you to add details of the new debt. It will look like the image below: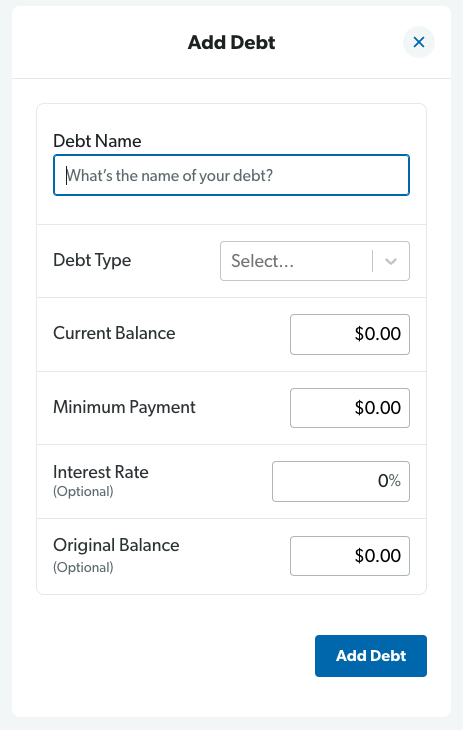 Once all the required information has been filled in, click the blue "Add Debt" button to see the debt pop up in the "Debt" group.
If you see your debt listed, you did it! Great job! You can check out the Baby Steps Tracker to see your debts listed there as well.