Can I turn a Fund off?
Currently, there's not a way to turn off a fund once you've turned it on. We're working on making that a feature. But for now, you will need to delete the budget item. You can then add a new budget item with the same name. Just make sure to keep the fund function off unless you need it. 
How do I delete a Fund? 
To delete a Fund on a computer:
To delete a Fund, first click on the fund name. 
A trash can icon will appear to the left of the Fund name.

If you click on the trash can icon, a window will pop open asking if you're sure you want to delete the fund. Click "Delete" and this will remove the fund from your budget. 
To delete a Fund on the App:
To delete a Fund on the app, first click on the fund name. 
A window will open showing the Fund details. At the bottom of the screen will be "Delete the Budget Item" in red.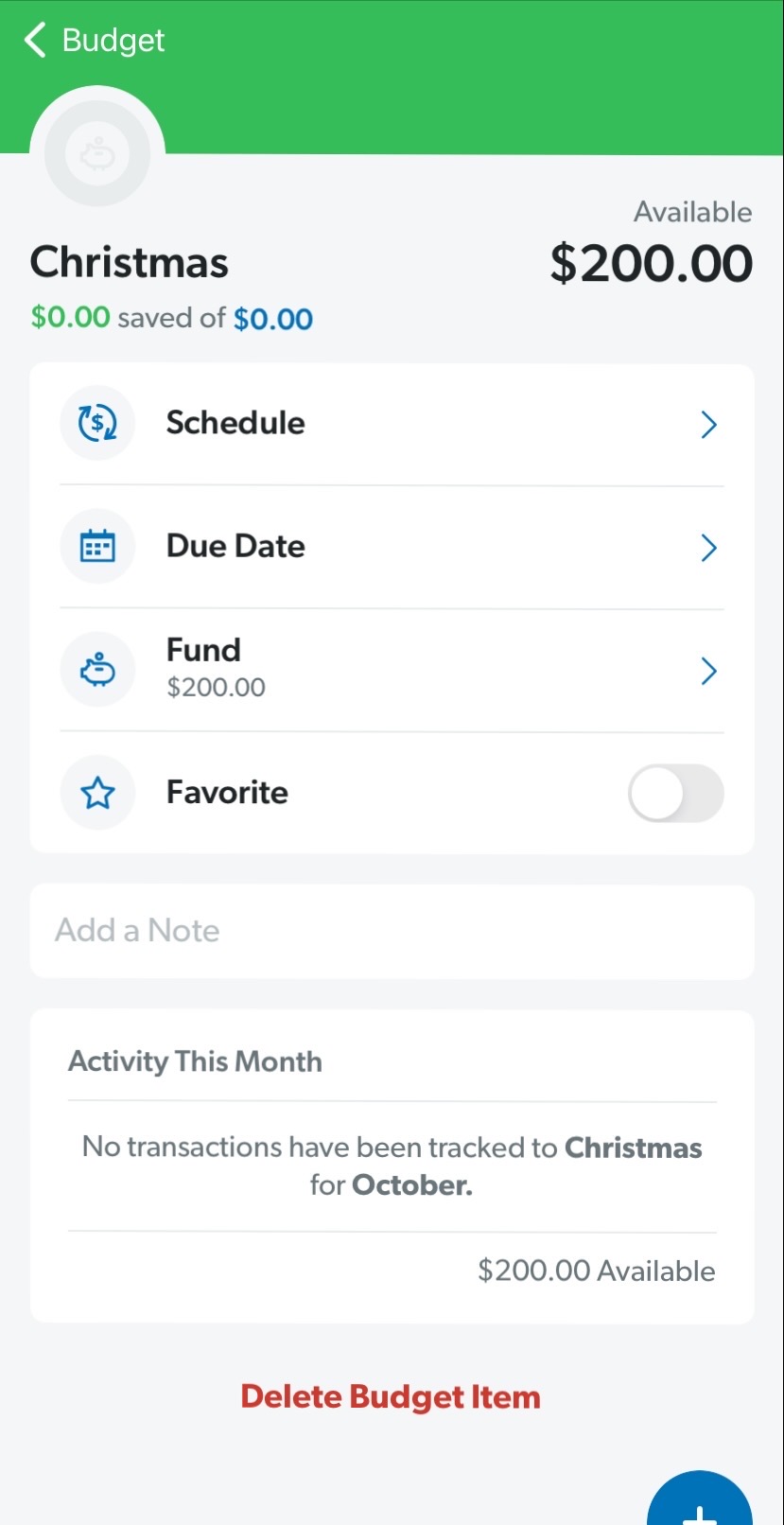 Click "Delete Budget Item". A small window will open that says "Are you sure you want to delete (Fund Name)"? When you click yes, then the fund will be deleted.
Can I delete the Emergency Fund?
The Emergency Fund is the one item in EveryDollar that you can not delete due to how data is pulled from it to the Baby Steps.
 
Also, if a line has been turned into a Fund and labeled as Emergency Fund (spelled and capitalized just like that), then it can't be deleted individually.
There is one workaround where if you delete the entire Savings group from the budget (which you can do when you sign into the desktop version of EveryDollar) then that will also delete the Emergency Fund.
 
If you do this, then any transactions that are tracked into the Savings Category will be moved back to the Transactions Queue. Then, when you re-create the Savings Category and put all of your Funds back in there, you can drag those back into the new Fund lines.