1. To change your name linked to your account, you will first need to click here.
2. Sign in with your EveryDollar account credentials.
3. Then select Update Profile under the Profile icon in the middle of the screen.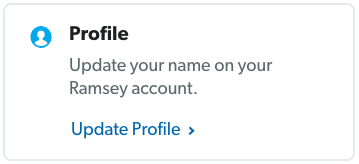 4. Enter the new name and select Update Profile.
All done!