Web:

1. Click on "Transactions" on the top right.
2. You'll see the option to choose "New", "Tracked", "Deleted" or "Pending".
3. In our example, we'll click on the "Tracked" tab to bring up a list of the transactions that have already been assigned to a Budget Item. Let's click on the "Search" button and look for TJ Maxx. You'll notice that, as you type, EveryDollar begins to filter based on what you you've typed so far. You can search by Merchant name and/or the transaction amount.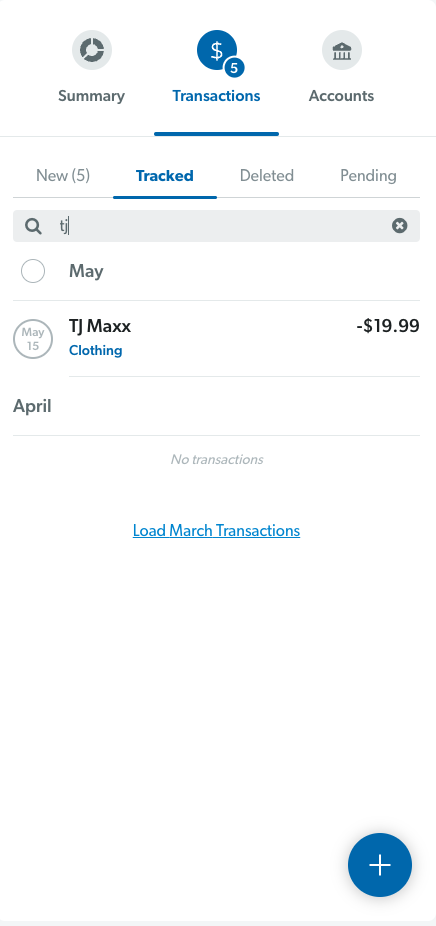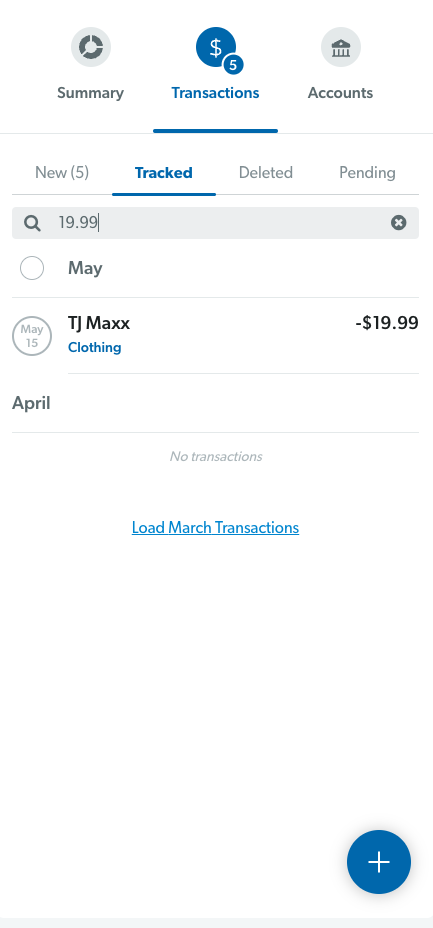 App:

1. Click "Transactions" on the bottom of the app.
2. Enter the merchant description or transaction amount in the Search bar at the top. The search bar will only bring up "Tracked" and "New". Deleted transactions will be found in the Deleted tab under the search bar.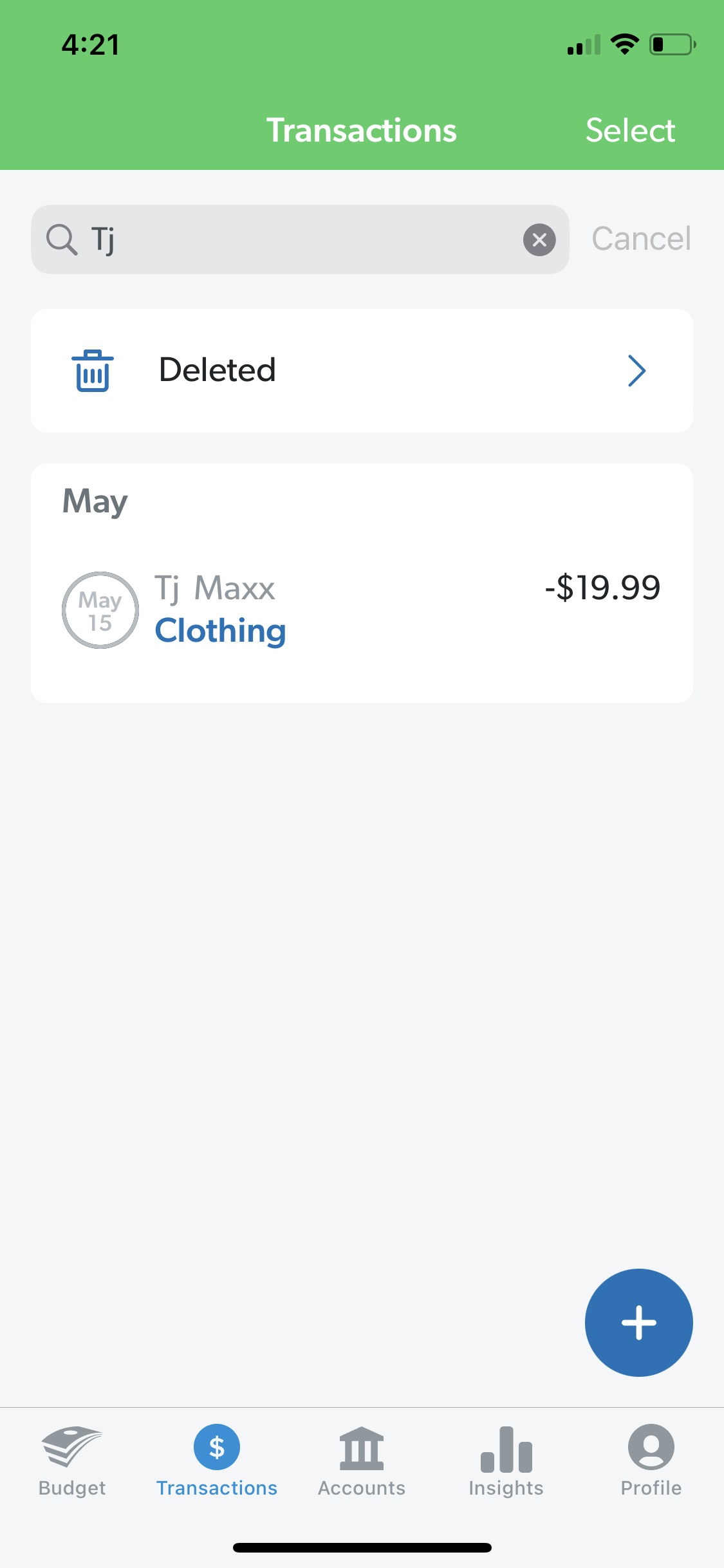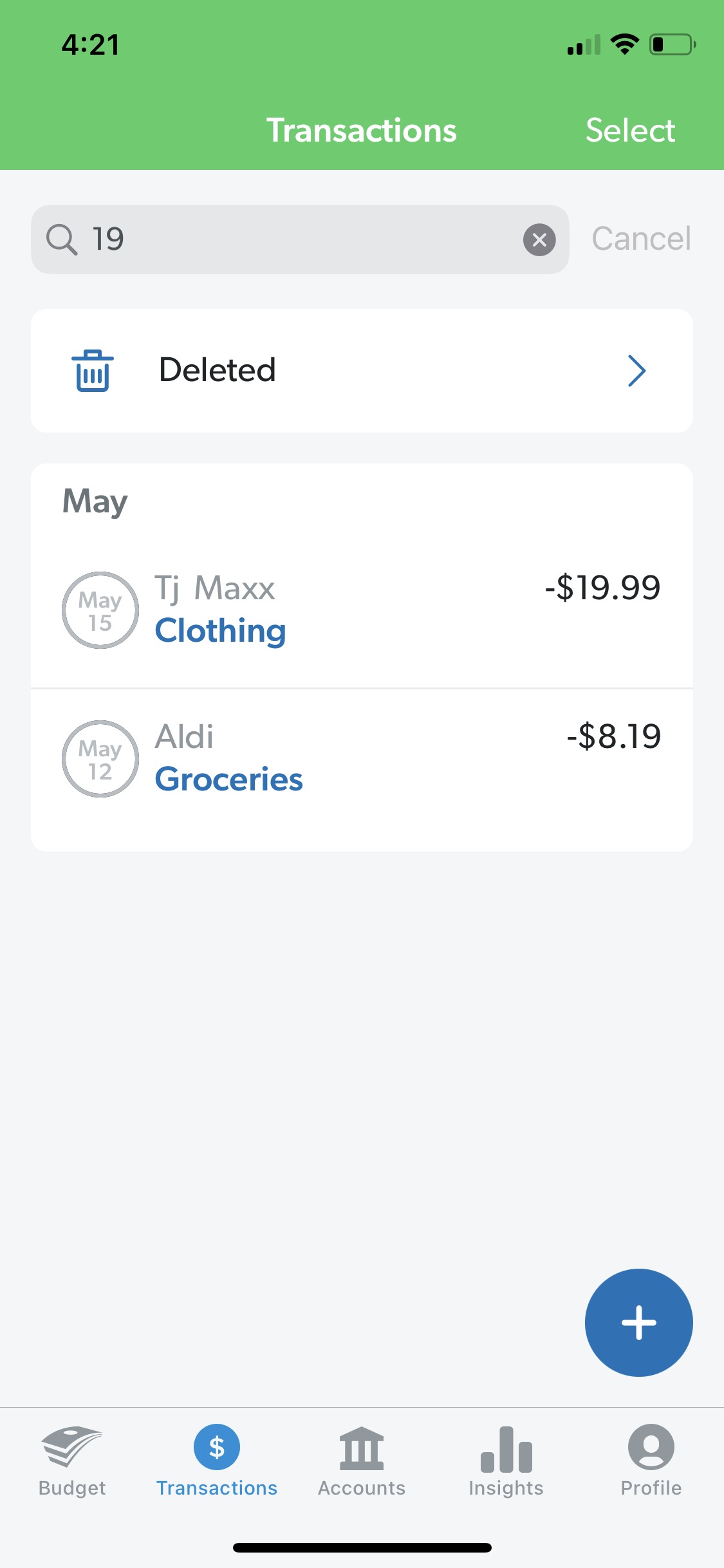 *You can also browse through your transactions. You'll notice that the transactions are grouped by month, according to the transaction date. It's easy to find the one you're looking for.