Did you receive a digital or physical gift card or an activation code? This article will help you redeem your EveryDollar activation code!
Are you creating a new account?
Welcome! If you do not have an active Ramsey+, Financial Peace University, or EveryDollar account, follow the instructions supplied on the back of the physical gift card or click the link in the gift email to follow the instructions. This will allow you to create an account with an email address/password, and redeem the unique activation code to your account.
You can also go here: Redeem EveryDollar Premium Activation code
Already have an active subscription?
To extend your subscription by activating a code:
1. Turn off auto-renew on your current EveryDollar Premium subscription to avoid another renewal charge. You will see the expiration date displayed within your account settings. On the date, your subscription concludes you can redeem the code you received via email from a digital gift or on the back of the physical gift card.

To turn off auto-renew, log in to your account HERE or follow the instructions in this article.


**If you don't see your subscription settings there, your subscription was likely created through the EveryDollar app and is managed by Apple or Google depending on your device.**
This article will walk you through how to ensure your subscription is canceled through Apple or Google Play: How do I cancel my Ramsey+/EveryDollar membership?

2. Apply your code from within your account from everydollar.com HERE.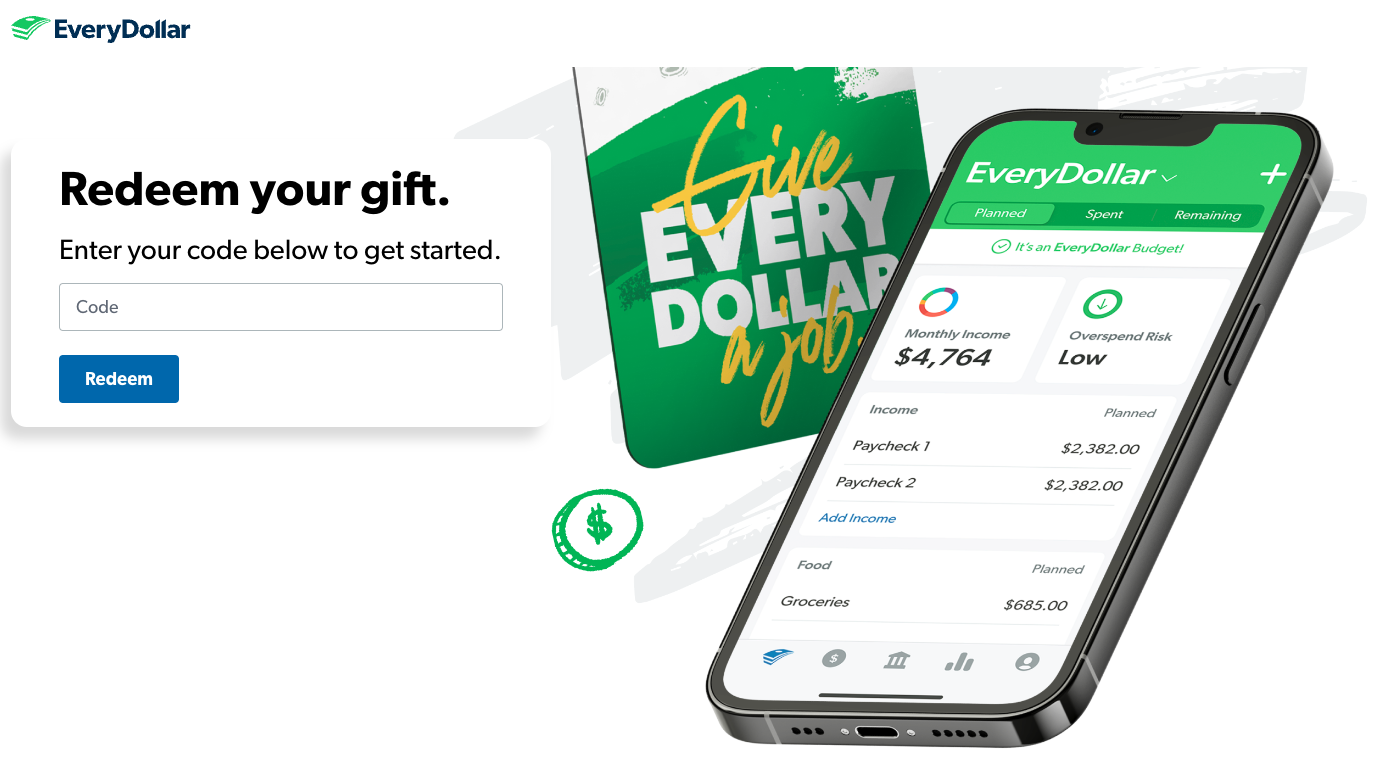 You can also login at everydollar.com, click

, and then click Redeem Your Voucher.

(This will take you to this link above to apply your activation code in the blank field. Then click Redeem.)
If you have trouble activating your code, or are unable to locate your code, we can help! Please submit a request and include your order number or activation code if you have it!